What to Bring to your Tax Appointment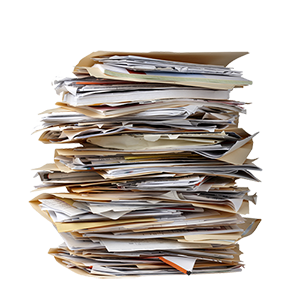 It's Tax Time Again!
April 15th will be here faster than you think. Now is the time to start organizing your tax information. Here's what you'll need to bring to your appointment:
Personal & Dependent Information
Drivers License or Government Issued Photo ID
Social Security or ITIN Numbers with date of births for anyone who'll be on your tax return
Childcare payment records with licensed provider's ID number(s)
Amount of any alimony payments with ex-spouse SSN
Income Statements
Bring any & all W-2, 1098, 1099 & schedule K-1 forms
Purchase date & total investment for any stocks or property sold
List of investment related expenses
Education scholarships or fellowships
Retirement & Education
Records of any contributions to IRAs, HSAs & other retirement plans
Records of tuition and other higher education expenses (books, computers, etc)
Stocks & Mutual Funds
If you sold stocks or mutual funds, please provide a spreadsheet/list showing:
The date(s) you purchased each item(s) sold
Total purchase price of each item sold.  Do not assume your cost information is provided on Form 1099.
Self-Employment
Gross self employment income for the tax year and your applicable expenses, categorized and summarized by the type of expense (i.e. advertising, equipment, supplies, etc)
Rental Property
Gross rental income you received during the tax year
Your applicable expenses, categorized and summarized by the type of expense (i.e. advertising, mortgage interest, real estate taxes, repairs, maintenance, condo fees, etc).
Rental start date and original cost base for all properties
Estimated Tax Payments
If you made any estimated tax payments, we will need to know the dates and amounts you paid.
Tax Organizer
A handy way to organize all of the above information.  If you do not have one, you can download one here.  There are several you can choose from.  Choose the one that best applies to you.  Also, we have worksheets available to help organize and total all of the above information.
Finally, if it's tax related, bring it with you.  If it's something you have questions about, bring it with you. When in doubt, bring it with you!
Should you have any questions regarding preparing your taxes or any other tax matter, please contact us.