Tax Filing Deadline Update
Latest news on filing and payment deadlines. ***UPDATE***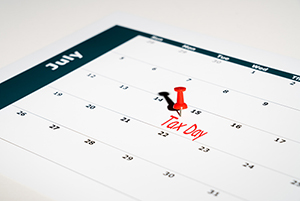 On March 20, Treasury Secretary Steven Mnuchin announced that the IRS is extending the federal income tax filing deadline in addition to the payment deadline to July 15 as part of a growing effort to stem the financial pain from the coronavirus pandemic.   This move gives American taxpayers three months more than they normally would have to file their income tax returns for the 2019 tax year, without incurring interest or penalties.  If more time is needed beyond the July 15th deadline, taxpayers can file IRS form 4868 to request an extension, while businesses can file form 7004.
The Franchise Tax Board (FTB) also announced updated special tax relief for all California taxpayers due to the COVID-19 pandemic.
FTB is postponing until July 15 the filing and payment deadlines for all individuals and business entities for:
2019 tax returns
2019 tax return payments
2020 1st and 2nd quarter estimate payments
2020 LLC taxes and fees
2020 Non-wage withholding payment
As before, this is a fluid situation and is constantly shifting. As more news becomes available, we will report it to you.
If you have questions, please don't hesitate to call.  We are available by phone, email, or video conference as needed.