Getting Married? Start Your Marriage Off Right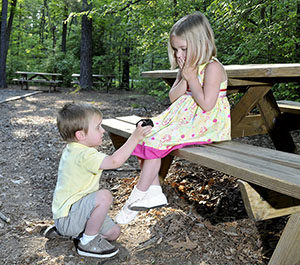 In the western United States, the most popular months for getting married are June through September.  In today's wacky world, some couples enter into marriage with no knowledge of or communication about their financial status.  91% of couples find reasons to avoid talking about finances; only 43% discussed money before marriage.  If you are planning a wedding, be sure to consider these steps to get your marriage off to a good financial start.
Are you on the same page?
Spend some time discussing where you each are financially.  Do you have outstanding debt?  What's your credit rating look like?  Have assets?  Are you a saver or a spender?  Discussion of these topics can show whether you have the same financial goals, if your plans align together, and where you may have some issues.
Handling the day-to-day – who does what?

Who's going to be handling what?  Who's paying the monthly bills? Do you need separate checking accounts? You need to be able to communicate effectively about your saving and spending habits.  If you understand the reasons why you each like to spend or save it can make communicating much more effective.
Got financial "dirty laundry"?
This is the time to confess that you have declared bankruptcy or have stopped paying on credit cards. You should make sure that you make a complete and full disclosure with your soon to be spouse about any debt issues. If your spouse later learns that you have hidden something from him/her, it can cause serious trust issues in the marriage.
Planning ahead.
It's never too early to start planning ahead.  Talk to a financial planner about ways to save or invest your money. Learn about how to plan and stick to a budget.  Obtaining professional tax services can help you control how much you are saving or spending on your income taxes.
Stack the deck in your favor.  Discuss your financial situations with your significant other before you wed.  Being forthright and honest prior to the wedding may increase your chances for living "happily ever after".  Give us a call if you have any questions or concerns about your financial situation and/or plans for the future.  Good luck and congratulations on your upcoming nuptials.